love through food
« no one has ever changed the world by doing what the world has told them to do. »
OUR COMMITMENTS
SEEN ON TV

vitalising restaurant
for omnivores, locavores, vegans, vegetarians, flexitarians and gluten-frees
MENU

homemade hot drinks at rawcoco café
MENU
100% pleasure, 0% guilt

our ready-to-eat restaurant comes to your place.
ORDER
delivery at home

rawcoco gift card
love for the soul, the body and the spirit.
BUY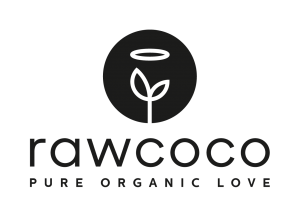 rawcoco's ambition is to improve eating habits, incarnate ecological practices that make sense, and spread love through food.
vitalising ready-to-eat restaurant

rawcoco is a 100% organic restaurant created for omnivores, locavores, vegans, vegetarians, flexitarians and gluten-frees.
our mission is to give you whole foods rich in nutrients that leave your body, mind and spirit full of health and vigor.

our food is prepared with care to promote the preservation of enzymes, vitamins and minerals, and thus contribute to the exaltation of flavors. jars of hot food are heated under your eyes in a pulsed air oven.
natural & homemade

our sugars are all natural and unrefined: coconut flower sugar, dates and agave. our olive oil is cold pressed and unrefined, and we prefer the use of whole unmodified fats such as avocado or different nuts.
our juices are cold pressed with respect for nature, unpasteurized, unsterilized or high pressure processed (HPP). we bring nuts and seeds back to life through germination.
our recipes are all homemade, almost exclusively from raw products and are prepared every day upstairs on the spot.
ultrafiltered water

we pay close attention to the water we use.
rawcoco is equipped with the filtration system of the French company Eauriginelle. the water is ultra-filtered by reverse osmosis, passes into a marine alga and swirls in a vortexer.
we use this water to wash fruits and vegetables in a sink dedicated to fresh food.
it is also the water that is used to make our recipes, prepare your hot drinks and that is served to you free of charge on the spot.
naturally, we provide you with cold water that is not subject to additional treatment on request.
green

for more pleasure and to reduce waste, almost all of our recipes are served in reusable glass jars. on the spot, cutlery is in stainless steel, glasses are in glass and hot drinks are served in porcelain cups and teapots.
to take away, there is a glass jar deposit between 0.50€ and 1€, refundable upon return at any time.
fresh homemade drinks are served in compostable 100% vegetable fiber bottles, created locally tailor-made. with the exception of caps, they contain zero oil and break down in 90 days according to standard EN13432.
the wood used in our interior is local chestnut and eco-managed. our team welcomes you in linen apron and in organic cotton polo shirt embroidered rawcoco.
patience, peace and love are the main ingredients of our recipes, which we want the most natural, affordable and tasty you have ever known.
« it is health that is real wealth and not pieces of gold and silver. »
Mohandas Karamchand Gandhi